News — blog posts
Posted by Maddy D on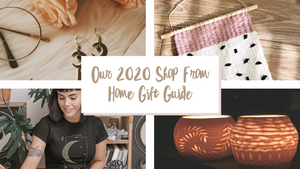 It pretty much goes without saying that 2020 has been a different kind of year. Holiday shopping might look a bit different too, but that doesn't mean you can't find something special to light up someone's holiday season (or just your own)!
All of these gifts are available online so you can shop from the comfort of your own home. Bonus: Many of them support small businesses and individual artisans!
Posted by Maddy D on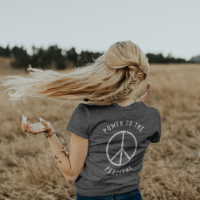 Hi pals! 
It's been a long strange summer, and as we enter a brand new season I just wanted to give you an update regarding our shop inventory and shipping times.
As you may have noticed, many of our items are currently listed as "out of stock". We've had some supply chain shortages throughout the summer and some 
materials have been harder to come by. The good news is that we're planning to be back to 100% capacity 
by October!
If you like an item that's listed as "out of stock", please hit that "Notify me" button and I'll let you know as soon as it's back in the shop!
Posted by Madeline Davy on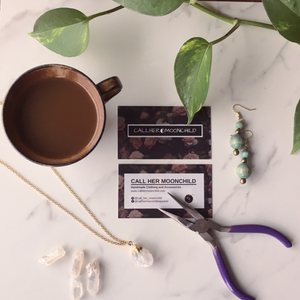 Welcome to Call Her Moonchild! We're so happy you're here. Call Her Moonchild is a shop based in Toronto, Canada that specializes in handmade accessories and ethical clothing. This shop was born out of a deep love for quirky and bohemian fashion, as well as a desire to create clothing with a social conscience. You can read a bit more about the ways we're working to make fashion more humane and environmentally-friendly on our About page.Please be sure to check back soon, as we'll be adding lots of fun new items in the next few weeks! We can't wait to grow our...